I did the Royal Parks Half Marathon – with last minute preparations – as I had not done any sort training whatsoever for a run of this distance – though I did do Tough Mudder a couple weeks before this, so that was the only training I had.

I was basically filling in for someone at work who had raised the money for the run for charity, but had suffered a hip injury so was unable to participate.

I was dying by the 12th mile / 19.3km as I had issues with my knee (hence you can see why I wore the knee brace) in the picture below:
I bought the pictures for the event, so I may as well put them to good use on this website:
Here's my run with the time as well –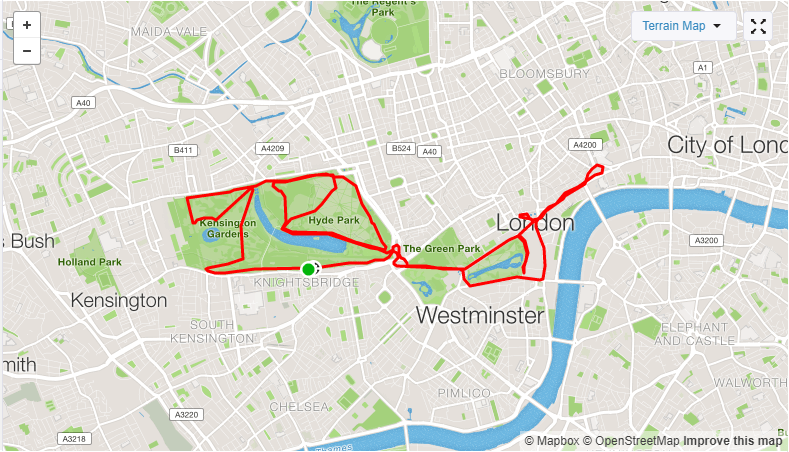 Not 100% happy with the run, but I'll definitely do it faster next time. 🙂 I was actually expecting to do about 2:20 – given I did this al last minute with no real training behind me other than a few short distance runs and of course Tough Mufder, a couple weeks prior.