If you are looking for a peng place to eat, and that's close to Archway or Upper Holloway, then look no further than the restaurant that is Hot Wok Kitchen.

It is a Japanese restaurant that serves excellent food and in fact, I'd say they are the best Japanese restaurant by far in the vicinity. You can download their full menu here.

OK, so it's not a Michelin star restaurant by any stretch of the imagination, and nor does it look like one on the inside, but the interior and seating is comfortable and nice looking. And who cares if the food is amazing?

This restaurant is the restaurant that Victoria and I go to to treat ourselves, and I am quite fussy when it comes to Asian food, given I am half Asian.

I tend to go for the Katsu King Prawns as my starter, as with Victoria, and this comes with Japanese mayonnaise:
And then for my mains, I tend to go for the either the Chicken Katsu Curry or the Sweet & Sour Chicken with Rice:
Here is Victoria enjoying life, plus you can see some of the interior to get a feel of what it is like inside: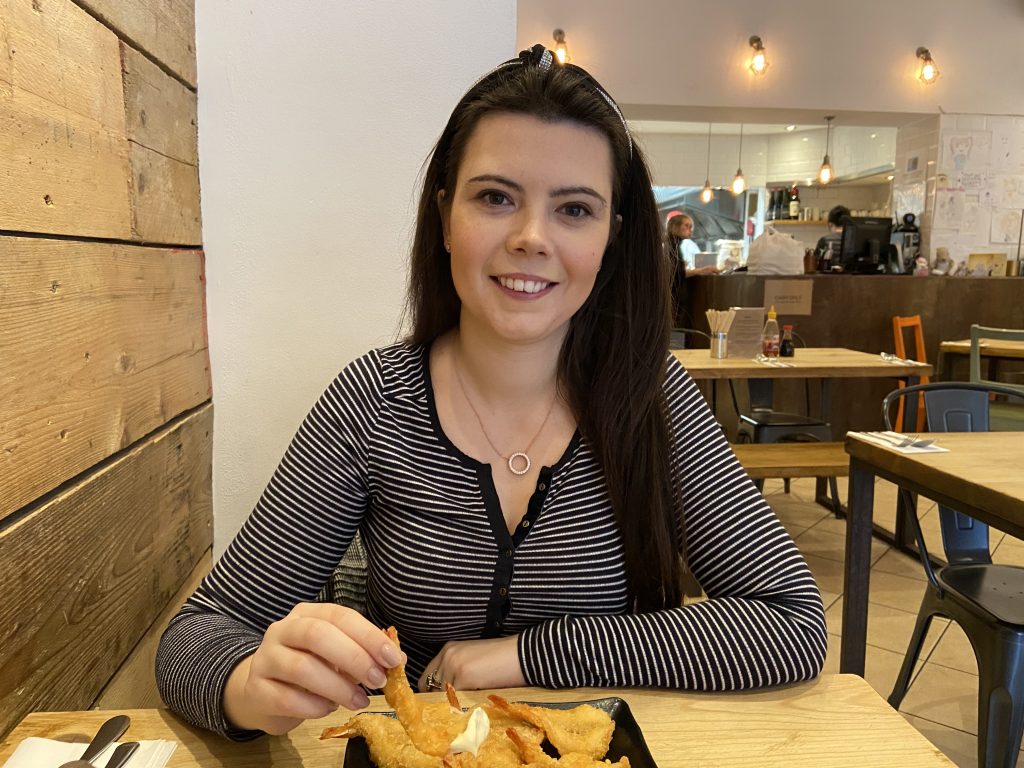 And, because it is only a stones throw away from Camden Town, you can go there after for a walk through Primrose Hill, or Camden Town market. Or you can go to the cinema, as we did, and watch The Gentlemen (recommended watch).

Just some extra pictures taken on the way through Camden:
We went through the stables market area too, and little did I know, but there is a crazy/mini golf place there! I'll have to post up a review of that.